When it comes to enjoying delicious Delta 8 gummies, there are always a few things you should strive for: Consistency, potency, taste, and price point. All of it matters to the consumer, which is where Sun State Hemp comes in. We firmly believe that a high-quality product, with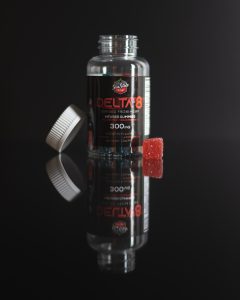 great taste and priced affordably is what makes a brand successful. With Delta 8, it's more important than ever to adhere to those key features. Discover how Sun State Hemp has become one of the most trusted manufacturers for Delta 8 gummies here in the USA.
First of all: What is Delta 8 THC?
Tetrahydrocannabinol, or THC, is a cannabinoid that comes from plants of the Cannabis genus. Like CBD, THC is found in both hemp and marijuana, but in much higher concentrations in marijuana. THC is the chemical compound in marijuana that is responsible for the 'high' or 'stoned' feeling associated with marijuana use. These effects are not present in CBD, as THC molecules primarily bind to receptors in the brain (CB-1) while CBD primarily binds to receptors in the body (CB-2). The most common form of THC is Delta 9 THC. Although they share the "Delta" aspect, Delta 8 and Delta 9 are distinct from one another.
The main difference between Delta 9 and Delta 8 as THC is in their chemical structure. Delta 8 has a double bond on the 8th carbon atom in the chain, instead of the 9th. As such, Delta 8 has a harder time bonding to the receptors in the brain than Delta 9. Because of that, Delta 8 is usually less intense overall.

How long has THC been in use?
THC and marijuana have been a major component of many cultural and religious groups for thousands of years. However, due to many social and economic factors, THC and marijuana have been illegal in the United States since the 1930s. More recently, however, the growing push for legalization over the past 30 years – in particular the Farm Bill of 2018 – has totally changed the game for hemp and Delta 8.
Delta 8 has become a new target for contention in the fight over hemp legalization, and it remains in a legal grey area across much of the US. Still, many are excited to enjoy this unique cannabinoid that only a few short years ago would have been completely inaccessible.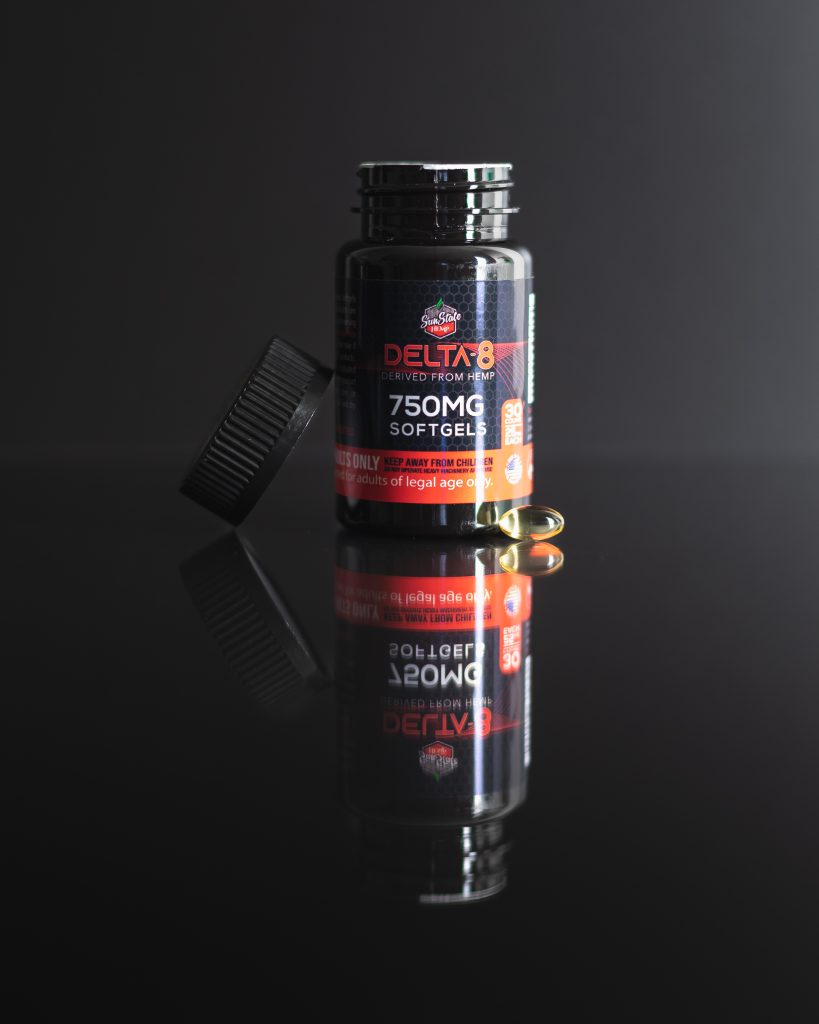 Common Delta 8 THC product types:
Delta 8 products come in all shapes and sizes. Many fall into a few recognizable categories, and new products spring up all the time. Take a look below at some of the most popular Delta 8 products on the market today.
Edibles
Edibles include things like gummies, protein bars, infused drinks, coffees, and other such products. Pretty much anything you can eat or drink can be infused with Delta 8. For most people, edibles are their first chance to try Delta 8 in a familiar way. We recommend our Grab n' Go gummies to get a taste of Delta 8 in chewy gummy form.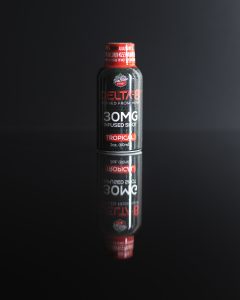 Topicals
Topicals are products that are applied directly to the skin or otherwise on your body and are some of the most popular products on the market. They often resemble the many kinds we already use in our day-to-day lives, including body lotions, balms, serums, face masks, and more. These products often include other ingredients that we find desirable, like essential oils and skin-nourishing minerals. Delta 8 is less common in a topical form when compared to CBD.
Tinctures
Delta 8 Tinctures are a liquid suspension of D8 that is ingested by applying drops underneath the tongue and then swallowing. Tinctures often include a graduated dropper for ease of use and offer some of the highest concentrations of Delta THC you can get on the market. Common carrier oils for Delta 8 include hempseed oil, MCT oil, and coconut oil. On the whole, Tinctures are fairly common, but often have a higher price point than more popular products like gummies or vapes.
Vapes
Vaping is a fairly common way for consumers to enjoy Delta 8. D8 Vape products come in several forms, such as Delta 8 extract added to an e-liquid, a pre-filled cartridge, or even disposable Delta 8 vape pens. Other products include Moon Rocks or Diamond Sauce. One of the benefits of vaping is that it allows for faster absorption of Delta 8. It's worth mentioning that the reliability of cartridges and disposables can be questionable at times. Still, that hasn't stopped vaping from being one of the most popular ways to enjoy Delta 8.