It all began with an idea. It was in early 2012 when we set on pioneering vape technology. We were craving an idea to start something and make it grow. We wanted to launch a business of our own, to really turn something into a money-making operation.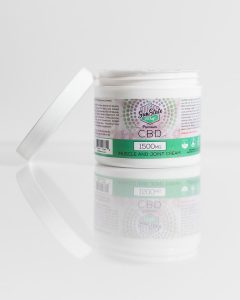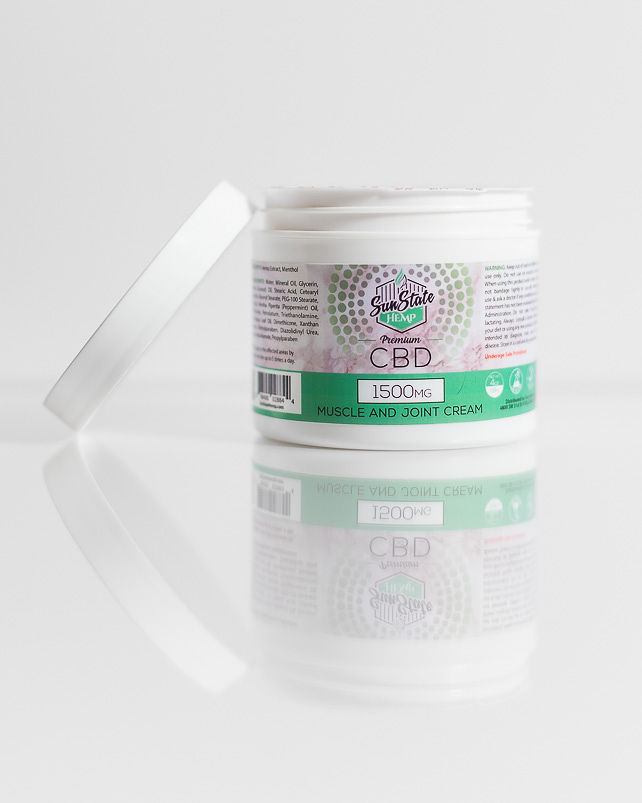 A New Dream
Fate showed up at our door, or more accurately, on our tv set. It came in the form of a new kind of technology – Vaporizers.
The news was talking about people in pain, trying a CBD plant and smoking it through a machine that resembled a big hookah. These machines were massive and had to be plugged into the electric socket at home. The newscaster was mentioning how this new machine could help someone with pain, PTSD, or anxiety in a natural way.
We were captivated by what we were seeing. But my mind turned, and I already had questions; Wouldn't it be great if these people could take this machine with them anywhere, so that they did not have to be stuck at home but could puff CBD on the go, in a mobile, easy-to-use way? Wouldn't that be incredible, to make something so unprecedented?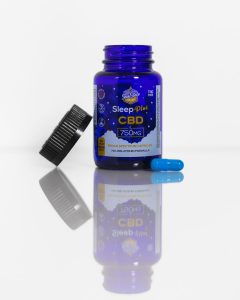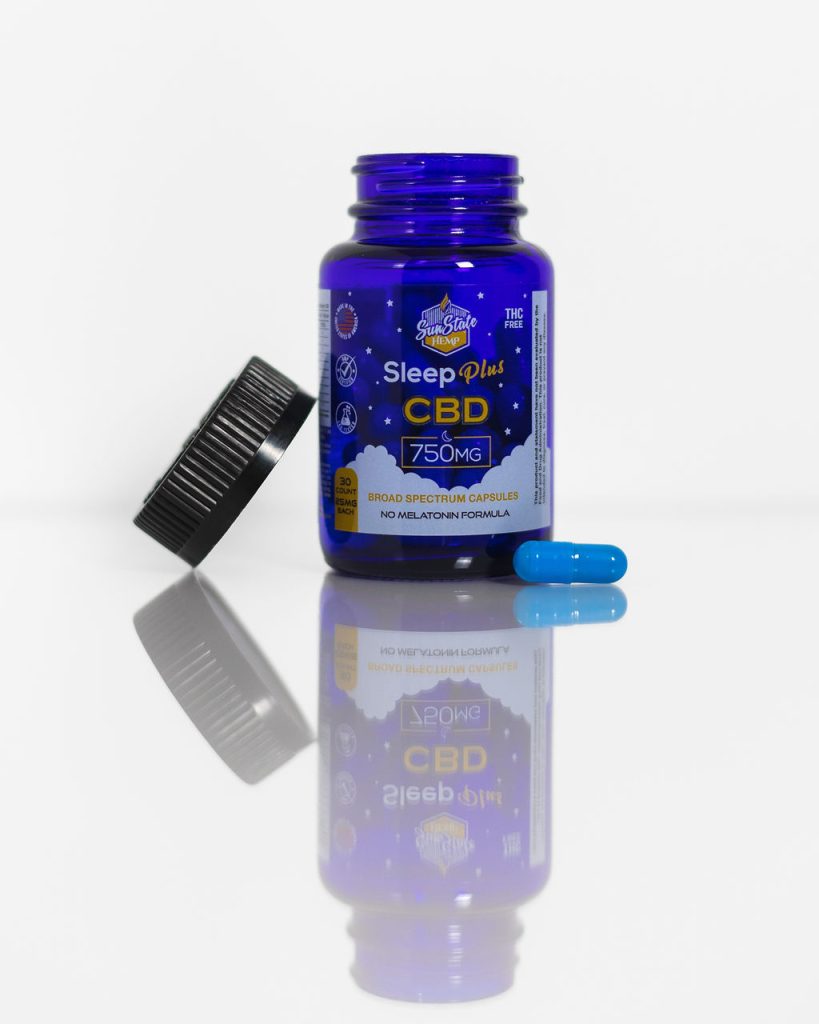 First, let me take a step back. Growing up, one of our company's founders had both his parents who were hearing impaired, but his father had a real gift for all things mechanical. People would line up outside his front door with their prized cars, and in all things electronic or mechanical he would find the solution. All it took was placing his right hand on the side of the motor, and listening to the vibrations of the car. This would tell him whatever he needed to know that was wrong, and as such he was able to revive the cars. He could fix almost any car, really. At that time all cars were manual, with carburetors and fuel injection systems; there were no electronic mechanisms to come up with a proper diagnosis, so my father's hand served as the instrument.
At a young age, I was responsible for translating the directions given by my father, using sign language, and explaining to the customers what the problem was and what was needed to fix it. I learned a lot from those years spent next to him. We'd stay up late fixing complex mechanical issues, understanding the intricacies of the problem we were tackling. It was like I was his second in command, fixing all those problems for years on end. It felt exhilarating to be talking with clients, reassuring them that their prized vehicles were in the right hands. I felt like we could do wonders. After all, we had perfected the art of fixing those delicate engines and making them look and feel brand-new. My Dad was something else – a master craftsman.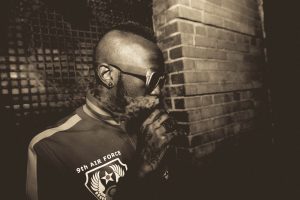 I learned a lot from my father. The lessons of my youth were pivotal, and without a doubt, they helped me achieve the same success that we had at making AtmosRX the premier vape brand in the US. It's that same dedication that's rewarded us with over twenty US patents under our belt. This really was an achievement that I owed in great part to being my father's second in command and tinkering all day with those difficult engines. At a time when automation was not available, it was always an art more than a science.
I wasn't the only person at the company that was working on perfecting our first-generation vapes. While they were special, they were still first attempts. Once they were done, we then focused on turning them into high-performance second-generation vapes that would really change the world.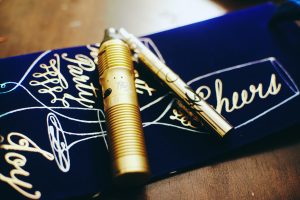 It was early in the day when a scientist came into our office. He was retired at the time but was feeling bored, and wanted to get back into the workforce. He was hoping we would be the ones to give him a shot at a second career. At the time, our manufacturing process was slow and cumbersome: we had to manually draw our technology, insert it into our CAD software,  precisely measure it in 3D space, and then FedEx the results to our china office, where the actual assembly of the pieces took place. The waiting time between initial research and development and actually getting a prototype took months, at the very least. We jokingly compared it to giving birth – it would be a long time to wait, but it would be worth it.
Success, and the Future of AtmosRx and SunStateHemp
As soon as we received his first prototype back, we knew it was something incredible. Every part of it left us almost speechless. We tested it as hard as we could, to make certain that it met our standards. My chief engineer Itzhak and I were in awe of the finished prototype. To our eyes, it was pure artistry, and it opened up a world of incredible new opportunities. The dry herb vaporizers, the first ceramic heating chamber, and all of the new technological advances that made up our journey soon began pouring out.
As expected, there were moments filled with anxiety and stress, but the path ahead of us was nothing but fascinating. It seemed like we could never produce enough; our customers loved us, and the reviews were as wonderful as the products we were manufacturing. Even when times changed and other companies entered the industry, we hold onto that vision. It's the same way I hold onto the memories of my father, working wonders that were more art than science.
Our Values:
We Are AtmosRx: Atmos RX is the industry-leading designer and manufacturer of portable electronic vaporizers. As both a wholesale and retail business, we command the vape industry with over 35 patents and 14 trademarks and use our extensive knowledge to drive impactful, innovative change.
The Vaping Revolution: Atmos was started with a dream of vaping built for anyone, anywhere, at any time. Founded in South Florida more than 10 years ago, our reputation as an industry pioneer is well-deserved. Since that time, Atmos has grown into a global innovator and market trend-setter that remains years ahead of the competition.
Our Mission: Anyone. Anywhere. Anytime. The earliest vaporizers were bulky, table-bound devices that were highly impractical. Atmos secured the first patent for a truly portable, pen-style vaporizer for the market – our reputation was made, and the rest is history. Now we continue that goal with high-quality vaporizer devices built for the modern vaper, with cutting-edge designs crafted by our in-house engineering team.
Our Accomplishments: AtmosRx has a long history of awards and accolades. Our very first device, the Atmos Rx Vaporizer, was named Vaporizer of the Year by High Times magazine. We routinely partner with up-and-coming manufacturers as well as established industry members, guiding them forward through our expertise and exceptional attention to detail. We provide resources to grow your private label with our talented graphics and design team, overseen by industry veterans.
Our Future: We constantly work to improve our products to meet the changing demands of the marketplace. With experienced staff and an extensive network of designers, suppliers, and distributors, we continue to shape the direction of the vape industry in new and exciting ways.
Customer Service is Paramount:
Our professional, highly trained, customer support team is knowledgeable in every aspect of the AtmosRx product line, as well as related and competing industry products. No question is too big or small for our team, and we actively listen to feedback to better meet the needs of our customers. All Atmos products and services come backed by our 1-year limited warranty. It's our pleasure to be a part of your journey as we head into the future, together.
Sun State Hemp CBD, Delta THC, & HHC premium https://www.sunstatehemp.com products
Sun State Hemp Product line
Each and every one of our products is sourced from 100% natural, American-grown hemp, and is carefully monitored from its original extraction and formulation through to packaging and delivery. All our CBD products are produced right here in the USA and undergo stringent independent lab testing to ensure their quality.
Sun State Hemp's Future
We are regularly introducing new products to our line of CBD and hemp-derived gummies, oils, topicals, pet treats, and more. We demonstrate our commitment to quality in every aspect of our business. As we grow, we will continue to shape and push the CBD industry further than ever before. Thank you for joining us on this journey.
For more information, check out our FAQs section. You can also read up on the latest CBD news, tips, and tricks on our blog, and discover our latest and greatest new arrivals.