While more common shisha uses tobacco and nicotine products, CBD shisha is completely void of these components and therefore a good alternative for those who want to avoid the health risks of tobacco and nicotine while reaping the benefits of CBD.
Although some may see it as a new phenomenon, CBD has been around for over 5,000 years, though, over the years, its mainstream popularity seemed to fade. However, it has recently made a comeback. Let's explore some of the variations of CBD shisha below.
This particular type of CBD infusion, which is used as a hookah cannabis, is known to be much safer than the traditional option. Traditional shisha contains a variety of harmful toxins, such as nicotine, tar, and carbon monoxide. In fact, the World Health Organization (WHO), states that inhaling the traditional substance for an hour is equivalent to smoking anywhere from 100 to 200 cigarettes. CBD shisha, on the other hand, does not contain any tobacco or nicotine. This fact is one of the many reasons this type of CBD has become such an attractive alternative.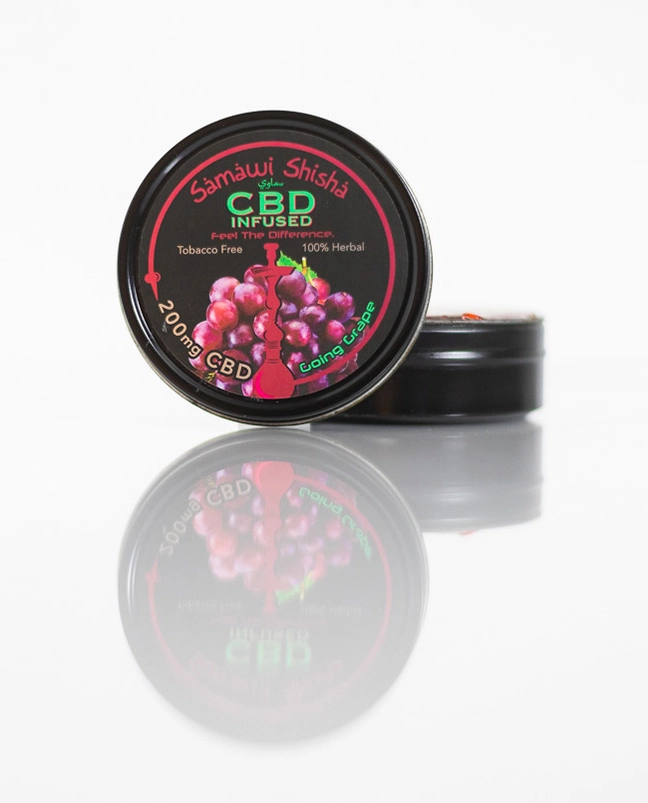 The Organic Alternative
Its tobacco and nicotine free nature aren't the only qualities of CBD infused shisha. The lack of these toxins and chemicals make this product easier and smoother on the throat. Organically made from 100% full spectrum CBD oil, this product is also made with a wide range of other ingredients, including: tea leaves, sugar cane, honey, and fruit leaves. After all of the organic and natural products are added, then it's infused with CBD. Not only do the more natural ingredients help to create a healthier alternative to tobacco and nicotine, the herbal and organic ingredients make shisha a safe product for those who identify as vegans or vegetarians. This organic option is also not known to cause harmful side effects such as hallucinations. This may be due to the fact that the THC levels in this product do not exceed the legal level of 0.3%.
Contrary to what some may believe, this more organic product does not take away from the hookah experience.
Usage and Benefits of CBD Shisha
Aside from assisting with relaxation, CBD shisha provides a variety of other uses and benefits. This includes providing relief to those with acute and chronic joint and muscle pain, along with the physical impacts of blunt force trauma incidents. CBD is also known to provide relief to those suffering with inflammation and inflammatory conditions. Some of these issues and conditions include: arthritis, asthma, acne, dermatitis, and more.
Seizures are another condition that this form of CBD may be able help with. Just recently, The United States Food and Drug Administration (FDA) approved the use of Epidiolex, a CBD-based medication that is used to treat seizure disorders.
This product is also known to aid those who have trouble sleeping at night. The hemp oil creates a type of soothing sensation that helps the brain to rest. As the brain rests, sleep is not too far behind. Over time, sleeping patterns improve and the circadian rhythm stabilizes.
Pain relief and stabilizing sleeping patterns aren't the only benefits of using this form of CBD. In some cases, it has been proven to help those with social anxiety. In just the United States alone, there are estimated to be at least 15 million people who suffer with social anxiety. For these millions of people and many more around the world, consuming the substance before encountering social situations can help them feel relaxed and more comfortable when interacting with others.
Please note that you are advised to consult a medical professional before using hookah cannabis for the treatment of pain, as well as other ailments. This is especially true for those who are pregnant or taking medication.
Where Can This Product be Purchased?
Although you may be able to find it in local smoke shops, CBD Shisha can primarily be purchased online from sites such as https://www.sunstatehemp.com.
We offer a variety of shisha flavors including: mint, peach, orange, mango, grape, apple, and pink lemonade. Our products, which contain 200 mg of hemp-derived CBD, are also made in the USA, and have been lab-tested for both quality and purity. The exact ingredient list includes: honey, glycerin, cane molasses, hemp extract, and various flavoring ingredients.
Sun State Hemp also offers a variety of Delta 8 Shisha, and this product has psychoactive effects similar to Delta 9 which includes cannabis components: https://www.sunstatehemp.com/shisha/delta-8-shisha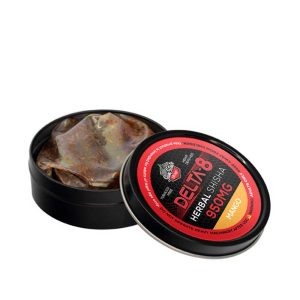 Shisha is a healthier alternative, made from full spectrum CBD oil, and is said to provide the same smoking experience as the more traditional CBD oil options. The traditional product contains thousands of toxins, including nail polish remover, rocket fuel, embalming fluid, and rat poison. That's why choosing to use CBD infused shisha for hookah smoking may prove to be the healthier choice. Visit www.sunstatehemp.com for more information.