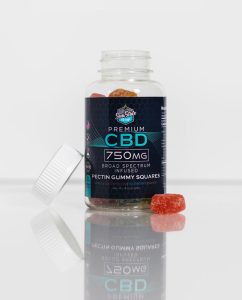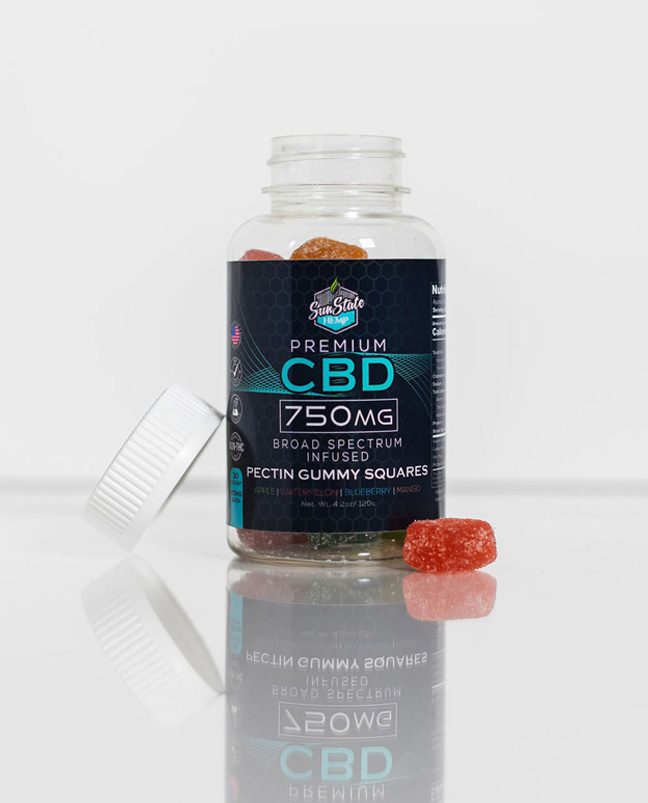 We can all agree that the cost of receiving a massage can be excessive. Why spend thousands to attend a spa over mental anxiety, tension, stress, and unpleasant frustration, when you can take advantage of the highly effective benefits of Sun State Hemp CBD Gummies.
Sun State Hemp CBD Gummies  provide comparable benefits of massage without spending a lot of money. What you need to know before buying CBD gummies as well is that the relief and benefits of hemp are now far more accessible when you enjoy them in a convenient and safe form of these gummies. Sun State Hemp Premium CBD Gummies are made with all-natural hemp oil extract and aren't just a one-size-fits-all solution. Our Gummies are available in Full Spectrum and Broad Spectrum as well as pure Isolate. Plus, we offer Vegan and kosher-friendly gummies to conform to a wide array of dietary restrictions. We ensure that all of our gummies are manufactured to only the strictest standards of quality, with stringent lab testing for each and every batch.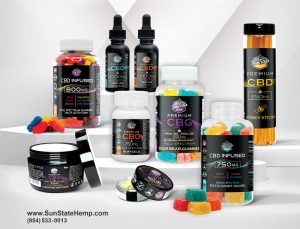 Which Ingredients Are Present In Sun State Hemp CBD Gummies?
When it comes to quality, you can't beat the best. Sun State Hemp gummies use 100 percent natural, non-GMO CBD derived directly from the hemp plant. We are proud to manufacture our gummies directly from scratch in our GMP-certified manufacturing facility right here in sunny South Florida. We designed our gummies with the best quality ingredients to ensure you get the most out of each fantastic combination. Our premium formula is designed for safe enjoyment and effective support and is fully federally legal. With this wonderful blend, you can enjoy the benefits to your health anywhere and anytime you want. 
Important Things to Know Before Consuming Sun State Hemp CBD Gummies
Persons under the age of 18 are not permitted to use or purchase this product

Keep this product away from direct sunlight, in a cool and dry place

Pregnant women should not consume CBD gummies

Do not take CBD Gummies if you are allergic to hemp or related products

Do not consume CBD while under the influence of alcoholic beverages or while smoking
How To Consume Sun State Hemp CBD Gummies?
One of the best benefits of enjoying CBD gummies comes from how easy they are to use! We recommend a maximum of two gummies a day for wellness, and make sure not to exceed six gummies every 24 hours.
It's recommended to start small and take things slow, especially if you're new to CBD. Our Gummies come in a variety of concentrations, so your serving may change.
Are There Any Side Effects Of Consuming CBD Gummies?
All of our gummies are made to only the highest standards so you can enjoy the best experience possible. Not everyone is going to feel the same with CBD. Don't worry, all of our gummies are lab tested for purity and quality.
Still, each individual has different requirements. Make sure to check with your doctor so they can offer the best advice possible about CBD Gummies.
How Can I Purchase Gummies from Sun State Hemp?
It's always easy to purchase Sun State Hemp CBD Gummies. All you have to do is click the banner that will lead you to the official shopping page. On bulk orders, you can get a unique price discount as well as free shipping. There are limited supplies available right now, so order as soon as possible before it is gone. Now you're aware of What you need to know before buying CBD gummies, head on over to Sun State Hemp today!
ORDER NOW- www.sunstatehemp.com
Client Testimonial
Check our Google customer reviews, 100s of reviews from our loyal customers about our 100% Infused CBD Gummies: What to Know Before You Buy. https://g.page/r/CeLYbgTDvoPzEB0/review
KATHY EATON
" I have been using Sun State Hemp products for years, daily. I definitely notice when I have not taken my gummies in the morning. They help me function and get through my day. Just started their new Immune Gummies and I absolutely love them My joints have never felt so good."